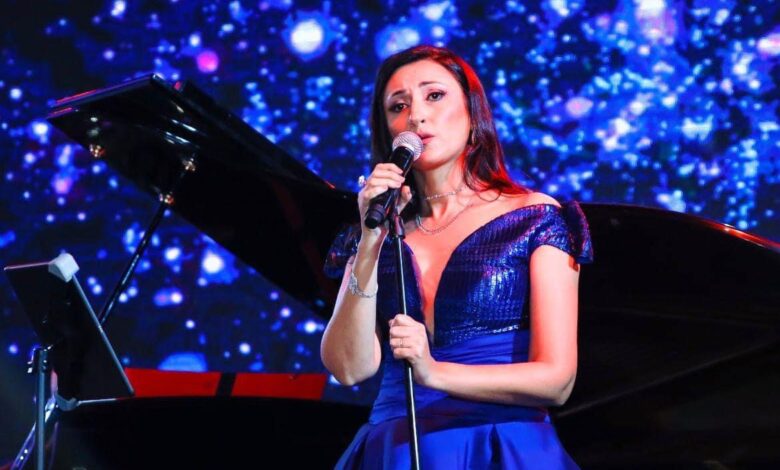 Egyptian soprano, Amira Selim has released her new song in the ancient Egyptian language, "Merutek" or "Your Love", on various digital music platforms.
The releases were on the first day of the new year 2023, as a gift to Egyptians in the New Year and the festive season that brings together family and friends in feelings of love and brotherhood.
The song is a lyrical improvisation on Bach's Prelude, from the Chester Beatty Papyri.
Amira said in a statement, "The song is a dedication to Egyptians and to the history of our ancestors, and at the same time to the history that will be written to confirm that my message of reviving the ancient Egyptian language continues. My insistence on presenting art that reaches every Egyptian will not stop," said Selim.
"I recorded it with love accompanied by the competent Egyptian harpist Mona Wasef, and the competent sound engineer Mufdi Thabet.
I am proud that it is considered the first romantic song in the ancient Egyptian language released on all the different music broadcasting platforms, as a gift on New Year and the holidays.
The video clip will be shown soon," she added.
About her participation in the metaverse experience of Nefertiti Museum, she said, "It is my first experience, and the truth is I am happy to participate in it because I discovered that it is a magical and dazzling world."
"The idea may be surprising at first, but the first time you understand it and try it, it attracts you to it, especially when it is a world connected to history, culture, and arts," she added.
"I hope that it will be the beginning of other different and varied experiences and a window through which every person can discover more and enjoy science, and arts, while developing positive social communication," she concluded.