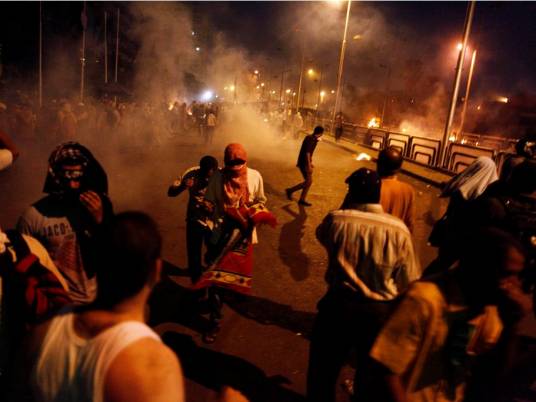 Evidence gathered by Amnesty International suggests that the Egyptian security forces used excessive force against supporters of deposed President Mohamed Morsy since his overthrow.
The organization warned of the possibility of further bloodshed, after Muslim Brotherhood leaders vowed to continue protests.
It also said that at least 88 people have been killed, including three security forces officers, and 1500 wounded in protests and political violence since Friday 5 June.
At least 51 Morsy supporters were killed during clashes outside the headquarters of the Republican Guard on Monday 8 June.
"Despite Egyptian army claims that the demonstrators started the attack in Monday's clashes, testimonies collected by Amnesty paint a different picture," said Amnesty Middle East and North Africa Deputy Director Hassiba Hadj Sahraoui. "Even if some protesters used violence, the army's response was disproportionate, and led to loss of lives and injuries among peaceful demonstrators."
Having visited morgues, hospitals and sites of violence in Cairo and Alexandria to collect testimonies of injured protesters and relatives of victims, Amnesty findings suggested Egyptian security forces used excessive force, including intentional lethal force, and that many of the dead and wounded were shot in the head and the upper part of their bodies.
"Egyptian security forces intervened too late, or did not intervene at all, in clashes between supporters and opponents of Morsy in Cairo and Alexandria, resulting in the loss of lives in both sides," Sahraoui said.
She called on the Egyptian authorities to put an end to the use of disproportionate and excessive force by the army and the police against individual demonstrators using violence, without killing or injuring protesters who are not threatening the lives of the security forces.
An independent, impartial investigtion should be launched to reveal any alleged violations committed by the army, Sahraoui added.