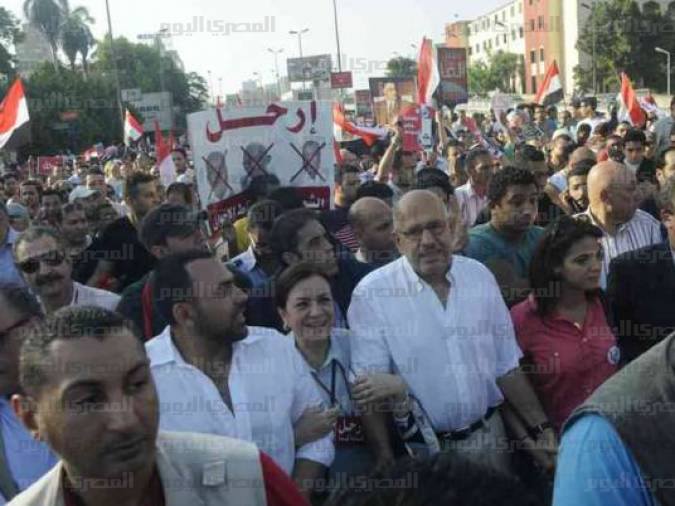 The role of National Salvation Front (NSF) leader and former vice president for foreign affairs, Mohamed ElBaradei, in the NSF is over, according to opposition leader Amr Moussa.
The Conference Party founder said in a phone-in with Hona al-Asema's talk show on CBC on Saturday that ElBaradei's part in the organization had come to an end.
ElBaradei, a prominent liberal politician, reportedly left Egypt for Vienna on Sunday morning.
Moussa stressed the need for NSF members to discuss a request by the Conference Party to end ElBaradei's role in the NSF.
"I was talking to the front's secretary and he said that they have not contacted ElBaradei since he occupied [the vice presidential] office," Moussa said.
Moussa called on the Presidency to hold conferences on a regular basis to clarify events to foreign correspondents who report on inaccurate news. He called for conferences by the Foreign Ministry, Interior Ministry and Health Ministry.