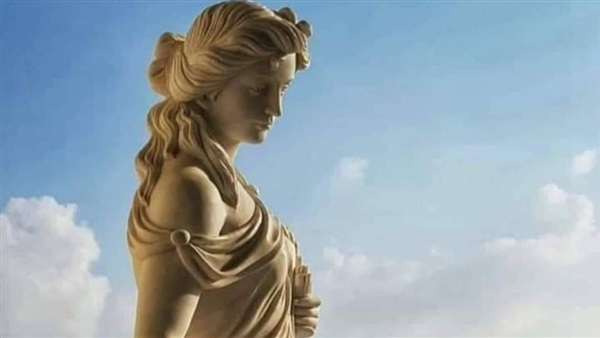 A statue of ancient Alexandrian philosopher Hypatia has been erected in the square of Al-Masa Capital Club in the City of Culture and Arts at the New Administrative Capital, the Rosa al-Youssef magazine website reported.
Hypatia, a philosopher and astronomer, was considered first woman in history to make a name as a renowned mathematician – and also as the first scientist assassinated by religious extremists.
In his book "Historia Ecclesiastica" (Church History), Socrates wrote: "There was a woman at Alexandria named Hypatia, daughter of the philosopher Theon, who made such attainments in literature and science, as to far surpass all the philosophers of her own time. Having succeeded to the school of Plato and Plotinus, she explained the principles of philosophy to her auditors, many of whom came from a distance to receive her instructions. On account of the self-possession and ease of manner, which she had acquired in consequence of the cultivation of her mind, she not infrequently appeared in public in presence of the magistrates. Neither did she feel abashed in coming to an assembly of men. For all men on account of her extraordinary dignity and virtue admired her the more."
And on her murder, he wrote: "They completely stripped her, and then murdered her with tiles. After tearing her body in pieces, they took her mangled limbs to a place called Cinaron, and there burnt them."
According to Rosa al-Youssef, Hypatia's death marked the end of an era of intellectual enlightenment and advancement of knowledge that Alexandria had experienced for 750 years.
In the wake of her murder, scholars fled the city for Athens and other countries.
The Library of Alexandria was vandalized, its books burned and used for heating.