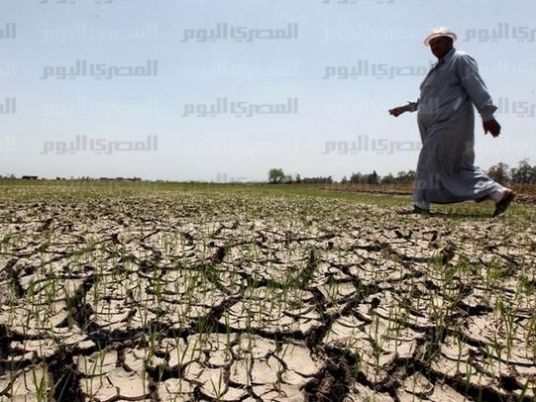 The Minister of Antiquities and Heritage Mamdouh al-Damaty announced the discovery of the remains of an ancient city dating back to the Roman era, located at a distance of approximately 25 km south of the Rashid's Nile branch in Beheira Governorate.
An international joint team between the Ministry of Antiquities and the Italian-Egyptian Center for Restoration and Archaeology surveyed of archaeological area of al-Koam al-Ahmar in Beheira where they discovered the remains of a city under an enormous layer of the Nile silt.
Damaty explained that this discovery had a monumental historical importance, especially, as it reflected a lively image of the details of daily life in the Roman era in Egypt as well as revealed the architectural nature of such cities.
The discovered city is a distinct model that reflects the mechanisms of urban planning during the Hellenistic era in the Delta, said Damaty, pointing out that the archaeological remains discovered contribute to the identification of more of the architectural elements in the region, specifically in the sites of Koam al-Ahmar and Koam al-Wasat, and adds to former discoveries such as the large ancient Roman bathhouse, located in the same region.
The minister added that the survey conducted revealed the existence of many facilities surrounding a huge building that appeared in a rectangular shape, a building that was likely used in the past for either religious or administrative purposes, Damaty said.
Damaty praised the research experience where the latest techniques of geophysical, topographic and magnetic surveys in addition to aerial photography were used by an international team of archaeologists.
The initial signs suggest that the discovered city belongs to the late period of the Pharaonic families, and still needs more studies and specialized research to reach all the historical archaeological details and facts, said member of the discovery team Mohamed Kenawy.
Edited translation from Al-Masry Al-Youm