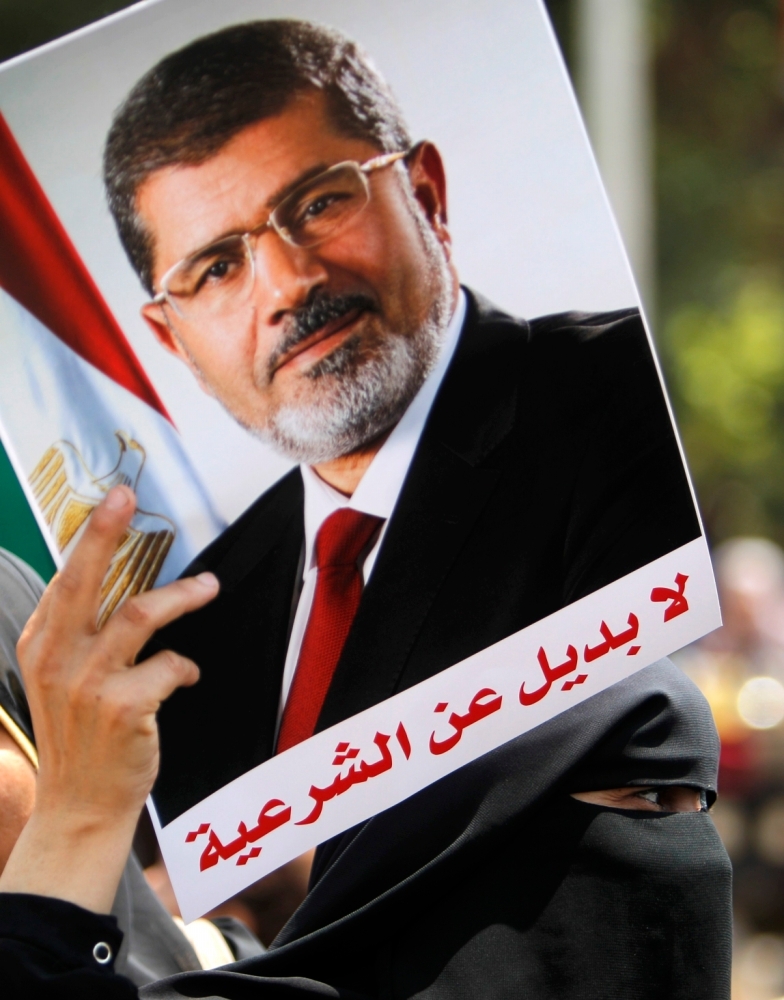 The Arab Network for Human Rights Information (ANHRI) said it has documented the killing of 154 Egyptians during President Mohamed Morsy's rule, representing a period of one year and three days.
During the first five months of his rule, before he issued his constitutional declaration on 21 November, four people were killed, according to ANHRI. Growing anger led to the killing of 150 supporters and opponents of the regime in the seven months that followed the controversial declaration.
Most of those killed in that time period were opponents of Morsy, the network added, blaming the former president for the deaths of 27 people.
The incident with the largest number of casualties occurred in January 2013 in Port Said governorate, when protesters clashed after the Criminal Court issued its ruling on the case of the football stadium massacre.
The network also accused Morsy of spreading false information and inciting violence during the incidents at the presidential palace in December 2012.
He had declared that some of the people arrested had been hired to kill protesters, while an investigation conducted by Attorney General Mostafa Khater disproved his claim. Those who were arrested were released, after which Khater was demoted and transferred to Beni Suef. He was able to return after judges protested the move.
ANHRI added that Morsy faces the same charges leveled against former President Hosni Mubarak, who is accused of killing 841 Egyptians during the revolution.
The network said that Field Marshal Mohamed Hussein Tantawy, the former defense minister, should face the same charges, after 215 people were killed when he was head of the military council.