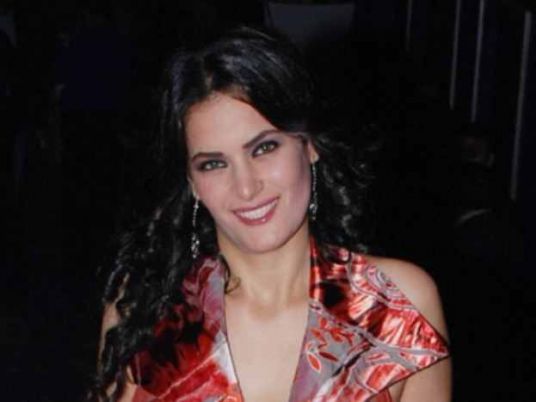 Prosecutors in Dokki, Cairo ordered the arrest on early Monday of bellydancer Sama al-Masry for four days pending investigation over charges of running an unlicensed satellite channel.
Police stormed Feloul channel in Dokki on Sunday, arresting al-Masry and leaving five other workers at the channel.
Prosecutors also ordered the confiscation of the broadcast devices.
A supporter of former defense minister and presidential hopeful Abdel Fattah al-Sisi, Masry had launched her channel aimed at challenging the supporters of deposed president Mohamed Morsy and Islamist groups through dancing clips accompanied with critical lyrics.
Feloul is Arabic for the term used since the 2011 revolution to refer to remnants of the regime of former president Hosni Mubarak.
She has recently made fun of withdrawn presidency candidate Mortada Mansour who vented anger at the dancer and threatened to close the channel during a TV interview.
In a phone call with al-Hayat channel late Sunday, Masry claimed the people who invaded the channel were affiliated with Mansour, and said they told her the raid came after a complaint filed by Mansour at the prosecution.
She vowed to continue her criticism of Mansour and said the channel would not be closed.
Edited translation from Al-Masry Al-Youm