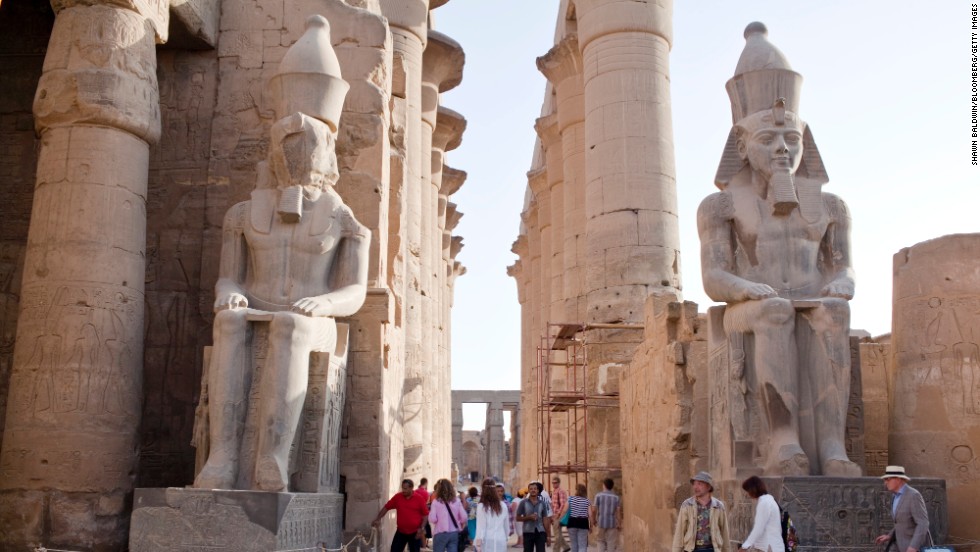 Antiquities Minister Khaled al-Anany arrived in Luxor on Saturday for a two-day visit as he prepares to announce Sunday the details of a new archaeological discovery amid the tombs of the nobility of the Pharaohs in the Assasif Cemetery in the western region of Qurna.
Anany visited the Luxor Temple, where he inspected the project of installing new statues that were collected and restored among the hypostyle hall in the temple, as part of a plan to renovate the Ramses II hall in the temple. The plan includes the renovation of three crowns on the heads of three statues.
The minister also inspected the temple of the goddess Aybt, south of the Temple of Karnak and adjacent to the Temple of Khonsu. The temple's inscriptions and drawings are also under restoration by the Antiquities Ministry.
Anany inspected the paths constructed at the Karnak Temple, in coordination with NGOs, for people with special needs.
Edited translation from Al-Masry Al-Youm