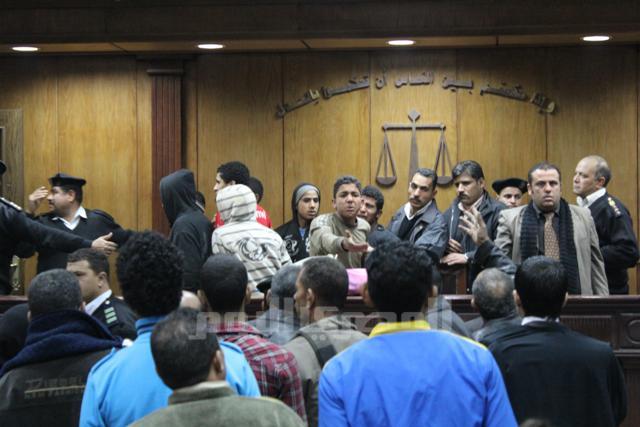 An Egyptian court on Tuesday upheld a three year sentence against a 16-year-old Christian student for posting a drawing on his Facebook page that mocked Islam and the Prophet Mohamed.
The Assiut Court of Appeals said that it has found Gamal Abdu Massoud guilty of defaming religion, state-run news service MENA reported on Tuesday.
Massoud published the cartoons in December, then some Muslims reacted angrily by attacking Christians and burning houses in the Manqabad village in the southern city of Assiut, home to a large Christian population.
In April, Assiut juvenile court sentenced him to three years in prison.
According to Article 98(f) of the Penal Code, "Confinement for a period of not less than six months and not exceeding five years… shall be the penalty inflicted on whoever makes use of religion in propagating, either by words, in writing, or in any other means, extreme ideas for the purpose of inciting strife, ridiculing or insulting a heavenly religion or a sect following it, or damaging national unity."
Human rights activists say that this article poses a threat to freedom of expression.
This year, Egyptian tycoon Naguib Sawiris, a founder of the liberal Free Egyptians political party, faced similar charges of defaming Islam after he posted pictures of Mickey and Minnie Mouse wearing Islamic clothing on Twitter.
Renowned comedic actor Adel Imam was also brought to court on charges of "contempt of religion."