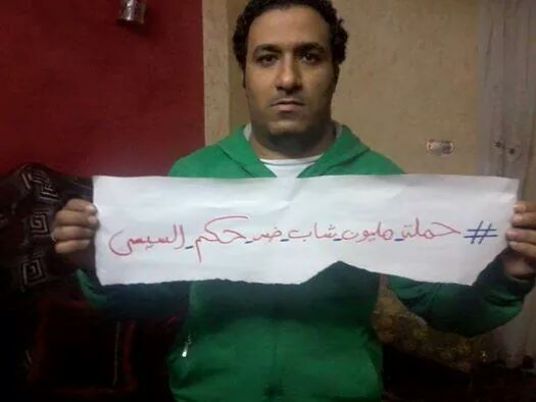 An April 6 Movement member was arrested at his home on Tuesday morning for what the movement says was for 'liking' a post on Facebook.
Authorities arrested Karam Zakariya, the group says, seizing his laptop and charging him with posting instigative comments on Facebook, and extended his detention for four days.
The group denounced what they called a violation of the freedom granted in the Egyptian Constitution. "Karam was merely arrested for liking a Facebook page and expressing his opinion," the group's post read, though they did not clarify the content of the page or the post that caused his arrest.
The April 6 Movement was among the most outspoken opponents to the rule of former Presidents Hosni Mubarak and Mohamed Morsy. The group, known for its opposition to military influence, maintained its dissident stance under former Defense Minister and current President Abdel Fattah al-Sisi. Several April 6 Movement leaders have been jailed over protests against the current government.
The group was originally formed upon calls for a general strike on 6 April 2008 in solidarity with protests of spinning and weaving workers in Mahalla city, which decried price hikes and low wages.