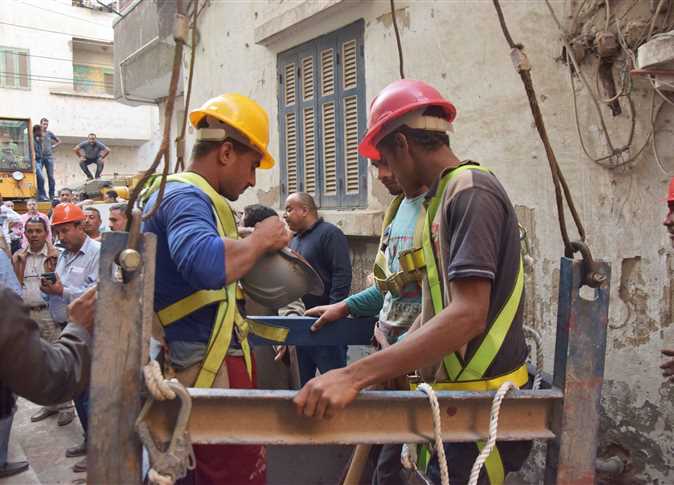 The Arab Contractors company started on Saturday demolishing the leaning building in Mansoura, Dakahleya governorate.
The company has retrieved the contents from the last apartment in the building and handed it to its owners. The equipment from the company has been stationed around the property. The removal of the everything remaining in building will be done using a huge winch.
The five-story building toppled over to lean on a building opposite it on Wednesday, killing a 10-year-old child, and injuring three others.
Five adjacent buildings have been evacuated, and a shelter has been organized for affected families in al-Nasereya Sporting Club.
Governor of Dakahleya Ahmed al-Sha'arawy said on Wednesday that this building was part of a plan to monitor dilapidated residential housing. An inspection found that it was about to collapse and was endangering the neighboring buildings.
He added that a demolition order was issued, and its owner was informed through the police department on October 4 to evacuate and implement the decision to remove it, but the residents refused and the owner failed to implement the order.