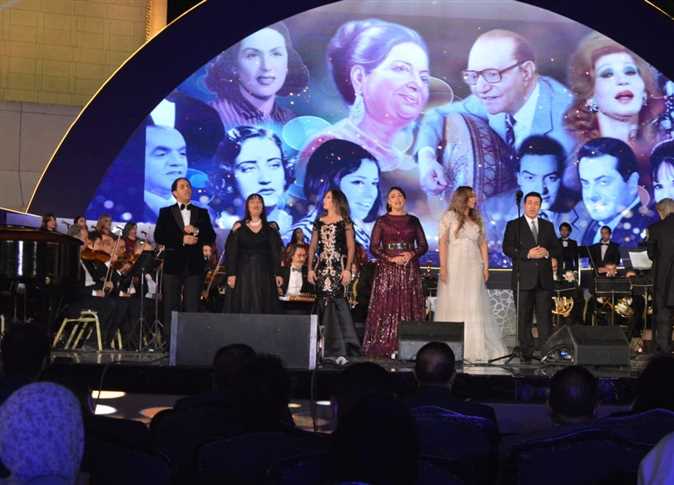 The 29th edition of Arab Music Festival was inaugurated on Sunday at the Cairo Opera House's al-Nafoura Theater, with its concerts set to be broadcast live for the first time.
The festival will run for 10 consecutive days in the various opera theaters in Cairo (al-Nafoura, al-Sagheer, al-Gomhoria, the Institute of Arab Music) and at Alexandria and Damanhour.
The concerts are scheduled to be broadcast daily at eight pm and live on the al-Hayat Drama channel, airing again two hours later on ON Drama and DMC Drama.
The current session includes 29 concerts featuring the participation of 93 artists from Egypt, Lebanon, Jordan, Iraq and Tunisia, in the presence of several ambassadors, ministers, artists and public figures.
The opening concert on Sunday evening was led by Maestro Salim Sahab, attended by a large number of musicians, ministers and ambassadors.
Singers Nadia Mustafa, Ahmed Ibrahim, Sarah Sahab, Iman Abdelghani, Ahmed Effat, Amira Ahmed, Mai Hassan, Yasser Suleiman, Ayat Farouk, Ghada Adam, and Soma performed during the concert, under the leadership of Maestro Sahab.
Minister of Culture Inas Abdel-Dayem and President of the Cairo Opera House Magdi Saber attended the launching of the festival.