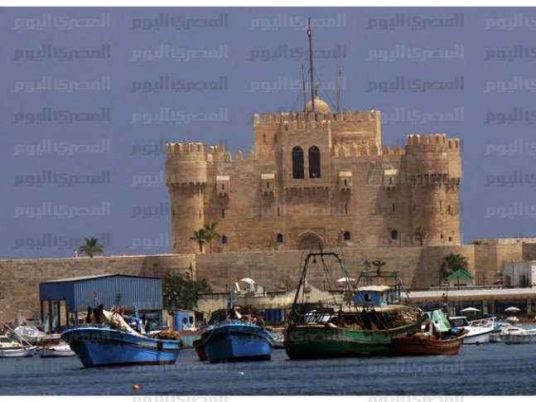 Archaeological Expert Abdel Raheem Rihan has warned against catastrophe at Qaitbay citadel in Alexandria as caves under the citadel have been filled with the sea water, especially under the main rock on which the citadel is based, which threatens its stability.
Archaeological detectives found out the landslide in the ground on the beach behind the citadel, Rihan added.
Rihan told Al-Masry Al-Youm that he came to this conclusion after compiling data from an archaeological instrument. He added that he took photos from the scene and called for forming an urgent archaeological engineering committee to estimate the dangers and methods for handling the situation.
Yasser Oraby, archaeological detective at the citadel, said there was a report issued in 2006 that warned of the same catastrophe and that caves threaten the citadel's safety. A few months ago, he addressed the Ministry of Monuments again over the issue, however, the response indicated that the citadel protection is common between the ministry and the engineering department and that it will have high costs.
Al-Masry Al-Youm could not receive a comment from the ministry over the issue, however, Waheed Seif, head of Alexandria's archaeological sites department said, "Ask them where they heard about this. The minister bans us from speaking to media and referred us to investigation before."
Edited translation from Al-Masry Al-Youm