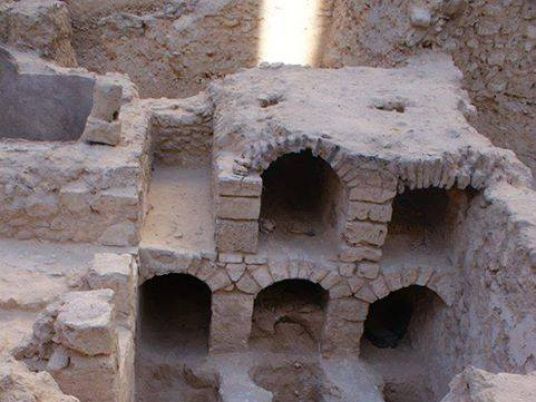 Several archaeologists have said they filed a report with public prosecutor Hesham Barakat over the demolition of the Al-Abd theater in Alexandria.
They added that the report included the cultural and archaeological importance of the theater.
The site of the theater, located in Camp Shizar, was discovered in 2013. It dates back to the Roman and Hellenistic eras, lying in a residential neighborhood just a block inland from the Mediterranean coast.
The demolition took place on Thursday.
Archaeological researcher Monica Hanna told Al-Masry Al-Youm, "The site includes unique artifacts that exist nowhere else in the Mediterranean."
"The engineering committee formed by Youssef Khalifa, former head of the Egyptian antiquities sector, said in a report that the site includes duplicate artifacts that the Antiquities Ministry already has," she added.
"Demolition took place secretly and without informing archaeologists who performed the excavations three years ago," Hanna said.
Osama Karrar, coordinator of the popular committee defending antiquities said, "This archaeological site was discovered at Camp Shiraz in Alexandria next to the Sayyed Darwish restaurant and hotel. Despite the importance of the site, the ministry wanted to demolish it and hand the land over to a contracting company."
"Excavation showed that the site included tombs that belonged to the Romanian-Greek era," he said.
Edited translation from Al-Masry Al-Youm