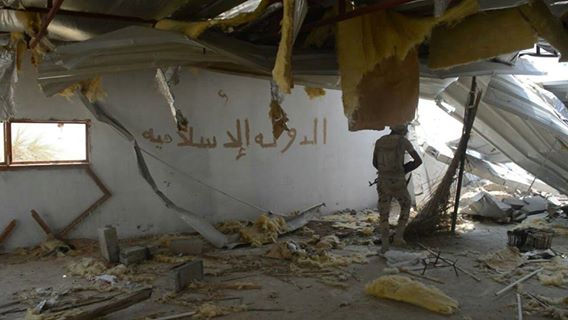 Second Field Army forces destroyed on Wednesday three armed vehicles and three improvised explosive device (IED) workshops, in the fourth stage of the "Haq el-Shaheed" (translation: Martyr's Right) operation, official spokesperson of the Armed Forces Colonel Tamer el-Refai announced.
The forces demolished 24 takfiri shelters used as hiding places in North Sinai.
The eight-day raids resulted in the killing 40 takfiris and arresting of another five, in addition to destruction of 27 armed vehicles, four motorcycles, 76 hiding shelters, over 100 explosive devices and 11 manufacturing workshops.
Forces also seized weapons, ammunition, grenades and documents of the takfiris, and arrested eight suspects who are thought to have provided support to takfiris in Sinai, Refai said in his statement.
Edited translation from Al-Masry al-Youm