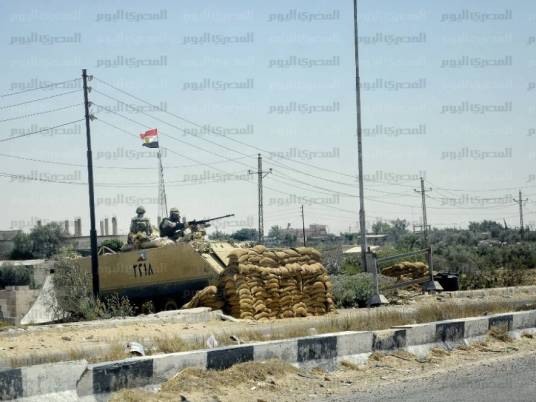 Brigadier Mohamed Samir, spokesman for the armed forces, said the army raided several hotbeds for extremists in North Sinai Governorate, killing a militant after an exchange of fire with the security forces, he said in a statement published on his Facebook account on Friday
.
The armed forces arrested sixteen others and destroyed five smuggling tunnels in Rafah, he added, raising the total number of destroyed tunnels so far to 1,701.
Samir also said a private car and seven motorcycles without number plates allegedly used by extremists had also been destroyed.
The spokesman pointed out that the military forces seized three boxes of ammunition, a safe of an automatic rifle, two bullet proof jackets, military clothes and shoes as well as a workshop for repairing vehicles.
Edited translation from Al-Masry Al-Youm