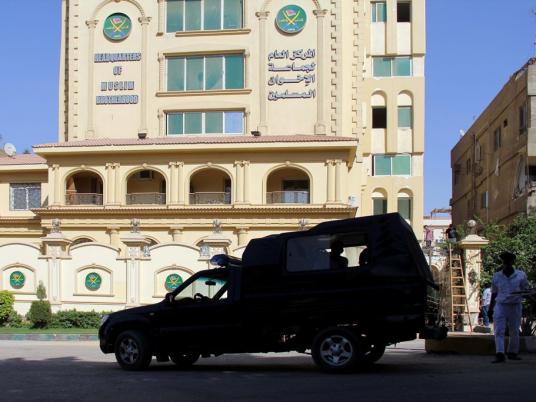 Unidentified attackers threw Molotov cocktails at the Freedom and Justice Party's headquarters in southern Cairo Wednesday, but no injuries or damage was reported.
A security source told MENA that the five suspects escaped after workers and security guards from nearby buildings intervened.
The FJP said it would prevent further attacks on its headquarters, saying that the party is "capable of defending" itself.
Mohamed Abdel Rahman, the party's secretary in 6th of October City, said that Wednesday's attack was the third attempted arson at the party headquarters, and said that the building could have burned down if bystanders hadn't intervened. He added that none of the assailants have been apprehended yet.
As political tension continues to simmer in Egypt, the FJP and the Muslim Brotherhood's headquarters and offices have been frequent targets for attacks. Dozens of their regional officers in several governorates were attacked and torched in December, along with the Muslim Brotherhood's main headquarters in Cairo and the offices of the party's Freedom and Justice newspaper.
Edited translation from MENA