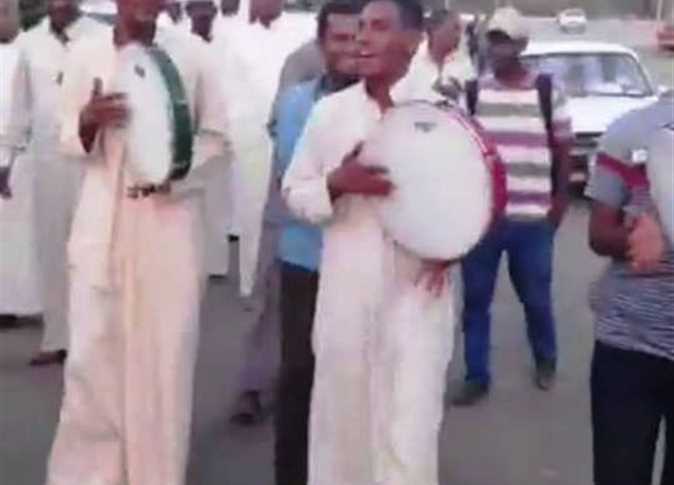 Aswan Prosecution Office ordered 24 Nubians be detained for four days, Tuesday, pending investigation, on charges of organizing unsanctioned protest, disrupting public order and halting traffic to pressure the government to fulfill their demands.
Nubian protesters organized a march with drums on Sunday called the "Nubian Gathering Day" march, in Al-Jazeera Square at the Al-Shallal area. The protest was called for by different Nubian bodies and youth coalitions.
The protesters demanded that Nubian rights stipulated by the Constitution were fulfilled, including the return of the banks of Lake Nasser, and compensation for families who suffered damaged from the construction of the Aswan Low Dam.
Security forces intercepted the Nubian march on the Corniche of the Nile and arrested 24 participants, including lawyers, Mounir Bashir, president of the Nubian Lawyers' Association, and Mohamed Azmy, former president of the Nubian General Union in Aswan.
For its part, the Nubia Youth Union issued a statement calling for the release of the detainees and the non-prosecution of Nubians and non-Nubian supporters of Nubian rights. It called for a presidential decree for the return of Nubians to their original lands on the banks of Lake Nasser and to activate Article 236 of the Constitution, which stipulates Nubians return to their original areas.
Edited Translation from Al-Masry Al-Youm