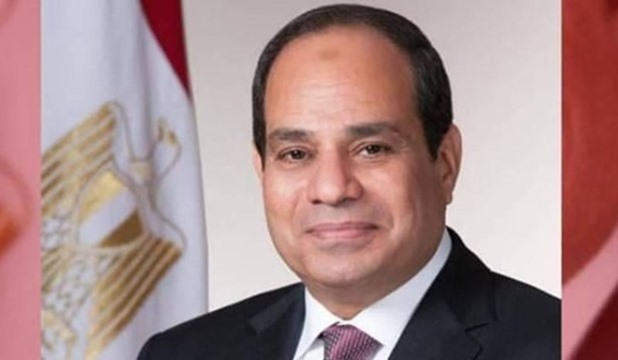 African Union Commissioner for Political Affairs, Peace and Security Bankole Adeoye lauded the painstaking efforts exerted by President Abdel Fattah al-Sisi for development and reconstruction during the post-conflict stage in Africa.
He made the remarks in statements to MENA on Wednesday during his participation in the second workshop of the African Union on reviewing the AU policy of reconstruction and development in the post-conflict stage which Egypt is hosting.
He highlighted President Sisi's pioneering role in the file of reconstruction and development in the post-conflict stage.
He considered Egypt's hosting of the workshop as an important progress as the workshop represents a chance for mobilizing experts and decision-makers in Egypt in order to promote more effective partnerships to stand on new threats in the post-conflict stage.
The AU commission is committed to working with partners to promote peace-building capabilities.
As for the situation in Sudan, Adeoye said he is looking forward to proceeding with working with the Egyptian leadership and the parties concerned to restore peace and stability in the region for reconstruction and development.
He said a roadmap was endorsed during a meeting last Saturday to settle the conflict in Sudan which focused on launching a coordination mechanism among the parties concerned in order to reach a perpetual and unconditional ceasefire in order to ensure the continuation of humanitarian assistance.
He added that Sudan has to get engaged in a political transformation process.
Concerning the situation in Libya, he said "We should work together to restore security," noting that the AU is cooperating with Egypt and Libya's neighbors to promote Libya's interests and national dialogue.
He lauded the role played by Egypt in order to restore peace and stability.