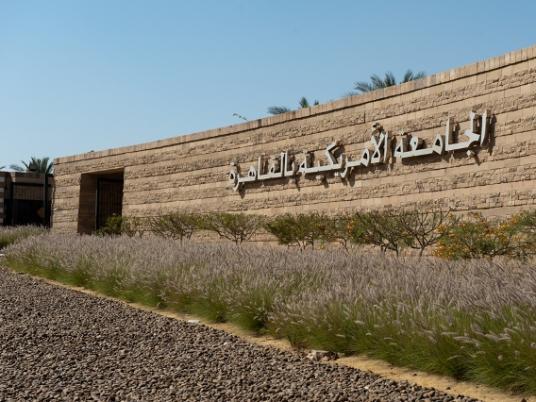 Al-Ahram state-run newspaper quoted on Thursday the president of the American University in Cairo, Francis Ricciardone, as reassuring students of the University that none of them would be dismissed or forced to stop their studies because of inability to pay tuition fees.
The university has allocated nearly LE5 million from the current budget to launch an emergency scholarship program to contribute to the cost of college fees which have surged following the flotation of the Egyptian pound last November, Ricciardone added.
Ricciardone said the last installment for the fall semester was paid in accordance with the old US dollar exchange rate, LE8.8.
About 850 students applied for the emergency program, according to AUC media relations director Rehab Saad.
In case the LE5 million allocated to the program would prove insufficient to cover the needs of the students, that sum will be increased, Saad said.
She explained that negotiations were currenty ongoing between the parents of students and the AUC administration on fees for upcoming years.
The Central Bank of Egypt announced the flotation of the Egyptian pound on November 3, consequently almost doubling the exchange rate of the US dollar against the pound; AUC students pay half their tuition fees in Egyptian pound and the other half in US dollar.
Hundreds of AUC students demonstrated in November demanding that the university sets tuition fees that would remain fixed for the coming three years.
In response, the AUC administration decided to fix the deferred tuition fees, due in November, to those of the previous exchange rate of the pound, LE8.8.
However, the students' demand for the university to set fixed tuition fees for the next three years has not yet been met.