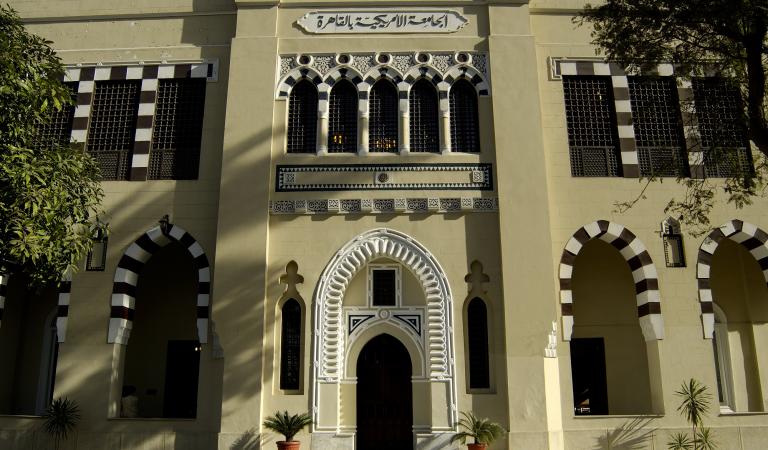 The American University in Cairo's School of Business is celebrating its 10th anniversary by hosting a "high-level" international forum on February 9, where prominent scholars and renowned figures in the industry will tackle issues related to business education, the future of entrepreneurship in the MENA, and inclusive development, according to an official statement by AUC.
Divided into five round table discussions, each consisting of 25-30 participants, the event aims to generate new ideas about the future of business education in the region, as well as foster an entrepreneurial mindset in the school's students.
Discussions will be followed by a summary of each group's conclusions in a white paper prepared by the round tables' representatives.
Topics set to be tackled during the opening session include the future of business and management education, entrepreneurship in the MENA, issues related to inclusive development, and the fourth industrial revolution in the MENA, as well as discussions of "business reconfigured and responsible business," according to the statement.
The much-awaited event is in celebration of a recent partnership between AUC's School of Business and the Wadhwani Foundation, a philanthropic organization that aims to promote development in  emerging economies throughout the globe.
The collaboration hopes to create a platform for establishing a startups club and encouraging an entrepreneurial mindset among the business school's students.
Speakers invited to the event include Howard Thomas, senior adviser to the chairman for the European Foundation for Management Development (EFMD); Ossama Hassanein, chairman of Rising Tide, a Silicon Valley-based venture capital firm that funds various entrepreneurs, and Khaled Ismail, founder and chairman of KIangel, which invests in early-stage startups in Egypt.
Ajay Kela, the India president and CEO of Wadhwani Foundation, will be in attendance, as well as Christopher Schroeder, an entrepreneur and venture investor, Utkarsh Amitabh, the founder of Network Capital, and Leslie Chan, associate director of the Center for Critical Development Studies at the University of Toronto, among others.