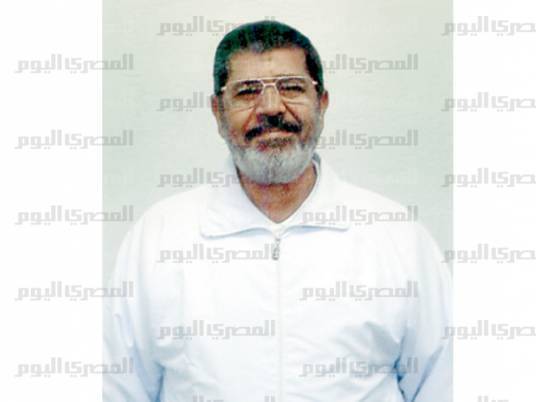 High-level judicial sources said that the government fears that evidence against deposed president Mohamed Morsy in the alleged espionage case may be tampered with or destroyed.
Sources warned that possible evidence, such as alleged audio recordings between Muslim Brotherhood leaders and members of Hamas prior to the 25 January revolution in which a prison break plan was allegedly discussed, may be destroyed.
The Supreme State Security Prosecution is also asking the prosecutor general to continue a media publication ban on the criminal case.
Defendants include Morsy, MB Supreme Guide Mohammed Badie, and 34 other MB leaders. They face charges of collaborating with foreign organizations to commit terrorist acts inside Egypt.
Sources also said that Egyptian officials contacted Interpol in order to catch a number of fugitives in the prison break case, who are accused of kidnapping and assaulting police officers and detaining them in Gaza.
They include Qatar-based preacher Yusuf al-Qaradawy, and members of the international organization of the Muslim Brotherhood, as well as members of Ezz Eddin al-Qassam brigades and Hezbollah.
Critics say the case is another example of the new interim government trying to erase all traces of the Muslim Brotherhood, historically Egypt's largest organized opposition to the ruling elite, and legitimize their arrest.
Edited translation from Al-Masry Al-Youm