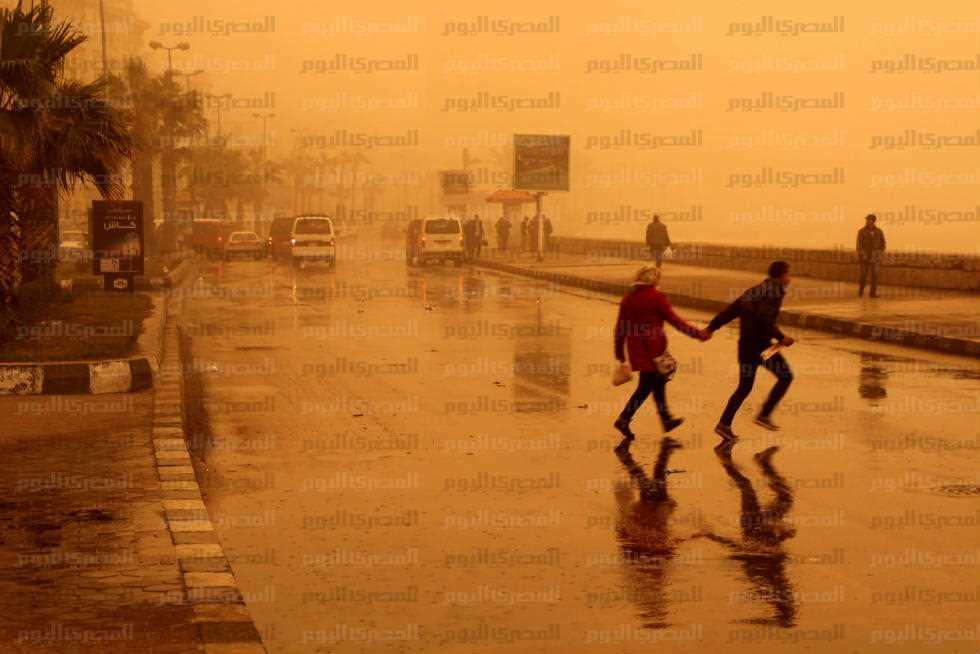 Bad weather in Cairo and governorates across Egypt on Friday led to the death of one man, while 45 others were injured in traffic accidents because of dense mist. The bad weather also led to the cancelation of hot balloon trips, power cuts, and trees blowing down.
In Cairo, 20 people were injured in a crash of a minibus on the Regional Road from Helwan towards Ein El-Sokhna. The injured were taken to Helwan General Hospital and the National Bank of Egypt Hospital.
In Damietta, one man was killed while he was returning from work after a part of an old house collapsed on him. Also part of the roof of Damietta's new microbus station collapsed injuring a driver.
In Minya governorate, a microbus crashed in Mallawi district injured 14 people, including 3 in critical condition. In Assiut, 11 people were injured in the collision of two microbes.
In Luxor, the companies operating hot balloon rides canceled all rides. In, Dakahlia winds and heavy rains caused fall of billboards in the city of Mansoura, and the fall of a tree, as well as cut off power cords, and fishing in Lake Manzala was halted for the second day.
In the Red Sea, the Ports Authority announced a state of extreme emergency, and the ports of Sharm el-Sheikh, Suez and Zeitiyat were closed.
In Qalubia, bad weather caused power cuts while North Sinai was exposed to strong winds that blew up sand and dust, which led to the closure of the port of Al-Arish and stop the movement of fishing.
Edited translation from Al-Masry Al-Youm