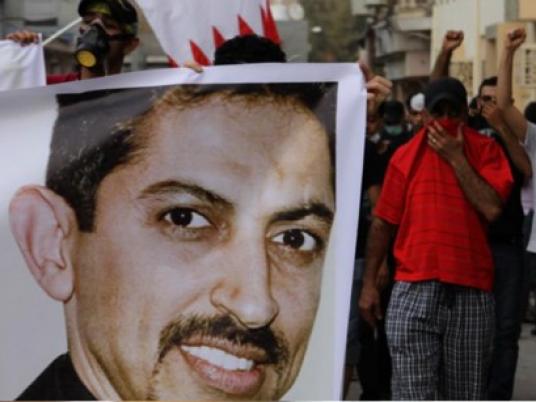 Bahrain's highest appeals court on Monday upheld jail terms against 13 prominent activists, seven of whom are facing life in prison, over charges of plotting to overthrow the Gulf monarchy, lawyers said.
The court of cassation rejected the final appeal by the 13 opposition leaders, the lawyers said. Among those sentenced to life is well-known activist Abdulhadi Khawaja who in June ended a 110-day hunger strike.
Two others sentenced to life are Hassan Mashaima, head of the Shia opposition Haq movement and Abduljalil al-Singace, a member of the same group.
The activists took part in 2011 anti-government protests and were convicted by a military tribunal on charges that included "setting up terror groups to topple the regime."
The defendants were retried in a civil court.
In September, a lower appeals court upheld life sentences for seven of the activists, all Shias, including Khawaja, Mashaima and Singace, and jail terms ranging from five to 15 years for the others.
Since February 2011, Bahrain has been shaken by opposition protests that the authorities accuse of being exploited by Shia Iran across the Gulf.
At least 80 people have died since the start of the unrest, according to the International Federation of Human Rights.
The Sunni-ruled kingdom, home to the US Fifth Fleet and strategically situated across the Gulf from Iran, has continued to witness sporadic Shia-led demonstrations, mostly outside the capital, since it crushed the protest movement in March 2011.
The opposition insists that the premier stand down and that the government be headed by the leader of the elected majority in parliament.