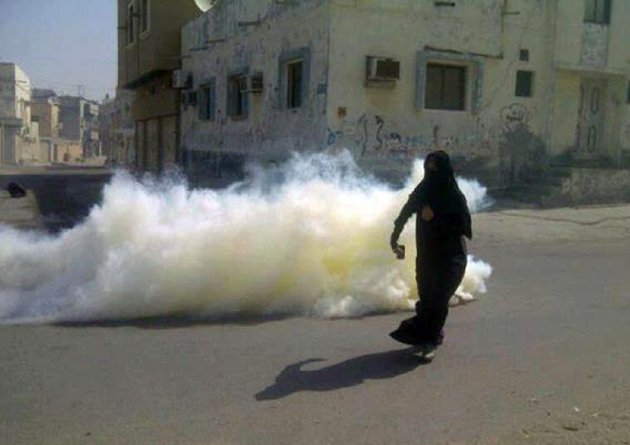 MANAMA, Bahrain — Bahrain's main opposition groups say authorities must free all political prisoners before possible talks on ending the 13-month uprising in the Gulf kingdom.
Monday's statement appears to show some willingness to open dialogue with Bahrain's Sunni monarchy, which has faced near-nonstop protests by majority Shias seeking a greater political voice.
Riot police face off against Bahraini anti-government protesters Sunday, 18 March 2012, in Muqsha, Bahrain, just outside the capital of Manama.
Clashes erupted amid a strong dust storm after the politically charged funeral for Jaffar al-Muwali, 41, one of two deaths Saturday that the opposition blames on excessive tear gas.
But the declaration set strict conditions, including release of activists jailed on anti-state offenses and reinstatement of all Shias purged from jobs.
Bahrain's leaders have taken strides to restore dismissed workers and made other concessions, but not enough to satisfy protesters.
More than 45 people have died in Bahrain's unrest since February 2011.