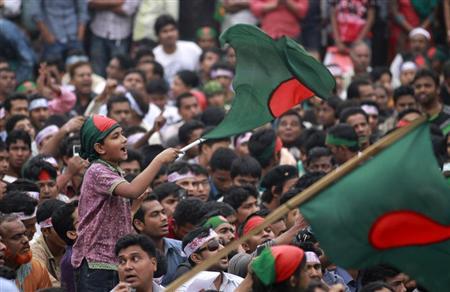 Bangladesh's highest court on Tuesday upheld the death sentence against the country's second highest ranked Islamist leader for committing war crimes, paving the way for his hanging within months.
The Supreme Court headed by Chief Justice S.K. Sinha "dismissed" Ali Ahsan Mohammad Mujahid's appeal, an AFP correspondent at the court said.
"The death penalty handed down to him has been upheld," prosecutor Soumya Reza told AFP, adding Mujahid could be hanged within months.