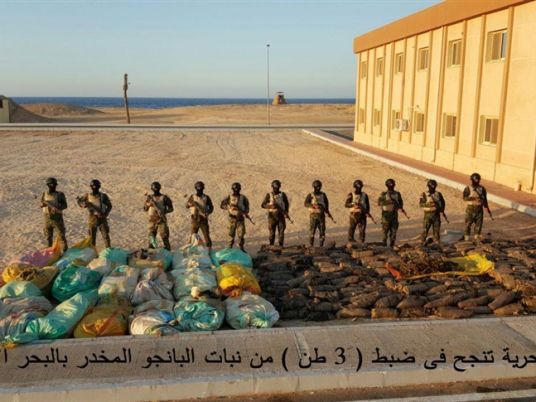 The size of the drug trade in Egypt amounts to LE400 billion, which is equivalent to half of Egypt's state budget and double the budget deficit, said Hanan Girgis, Operations Director of the Egyptian Center for Public Opinion Research (Baseera), on Friday night.
Speaking on Nazra talk show on Friday, Girgis revealed that 10.10 percent of the population currently use illegal substances, 28 percent of young people smoke cigarettes and 3 percent regularly smoke tobacco in the form of shisha.
She stressed that there is a lack of proactivity in the broadcast media, where there is a lack of awareness campaigns against smoking and drug addiction.
Girgis called on the media to support awareness campaigns warning against the dangers of addiction to harmful substances.
Due to the criminalization of the drug trade in Egypt, there is no official count for the extent of the drug trade in the country. Security forces periodically announce the seizure of quantities of illegal substances being smuggled into or across Egypt, and the elimination of marijuana fields in the Sinai Peninsula.
Edited translation from Al-Masry Al-Youm