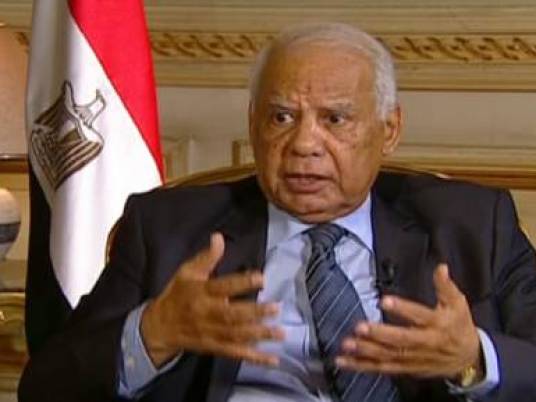 Prime Minister Hazem al-Beblawy denounced the remarks of Turkish Prime Minister Recep Tayyip Erdogan attacking the Grand Sheikh of Al-Azhar for his support of the ouster of President Mohamed Morsy.
Beblawy demanded in a statement on Tuesday not to tackle religious symbols such as the Grand Sheikh Ahmed Al-Tayyeb, for the great value he represents to Egypt and the Arab and Muslim world, in addition to being at the head of the largest Islamic institutions in the world, which works to spread tolerance in Islam.
The prime minister noted the national role played by Al-Azhar Sheikh and the prestigious institution, by exerting a lot of efforts for the good of Egypt and the Islamic nation, as well as the call to listen to the voice of reason, wisdom and moderation and to stay away from partisanship.
"History will curse Al-Azhar Imam as it cursed religious intellectuals in Turkey before," Erdogan had been quoted as saying, referring to Ahmed al-Tayyeb's support for what he called a "military coup" in Egypt.
Relations have deteriorated between Cairo and Ankara since the overthrow of former President Mohamed Morsy, after the armed forces helped oust him in early July following massive popular protests.
Turkey has become one of the harshest critics of the ouster. The two countries withdrew their respective ambassadors following a war of words between officials in the media.
Edited translation from MENA