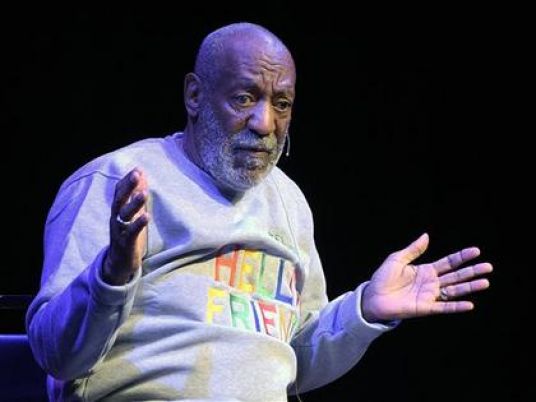 Comedian Bill Cosby, who faces accusations that he drugged and sexually assaulted women in incidents dating back years, described himself in a deposition from a decade ago as adept at picking up on cues about sex, the New York Times reported.
The newspaper obtained the record of Cosby's testimony over four days in 2005 and 2006 and posted excerpts on its website on Saturday, with the former star of television's "The Cosby Show" providing descriptions of methods he used to pursue women and how he obtained Quaaludes.
A judge this month released a document with excerpts from the deposition that included Cosby's admission that he obtained Quaaludes, the brand name for a sedative and muscle relaxant widely abused as a recreational drug in the 1970s, with the intent of giving it to young women to have sex with them.
The New York Times reported it has since obtained the deposition transcript with further details.
The accusations against the 78-year-old Cosby have left the career of the once-beloved comedian in tatters. Cosby has never been criminally charged and most of the allegations exceed the statute of limitations.
In the deposition, Cosby described why he viewed what he said was a sexual encounter with the plaintiff in the case as consensual, according to the newspaper. The woman accused him of drugging and molesting her.
"I walk her out. She does not look angry. She does not say to me, don't ever do that again," Cosby said in the deposition, according to the newspaper.
"She doesn't walk out with an attitude of a huff, because I think that I'm a pretty decent reader of people and their emotions in these romantic sexual things, whatever you want to call them," he said.
The case was settled for an undisclosed sum in 2006.
Cosby also testified that when he obtained Quaaludes from a doctor in the 1970s he complained of back pain, according to the newspaper.
Cosby said he did not take Quaaludes himself, using the drug in efforts to pursue women, the New York Times reported.
"The same as a person would say have a drink," Cosby said in the deposition.
Separately, Cosby acknowledged that at his New York home, after other guests left, he once asked a woman who stayed behind about her father who died of cancer because he wanted to have sexual contact with her, the newspaper reported.