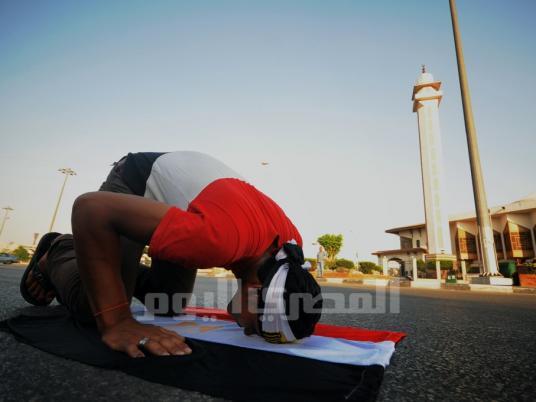 South Giza Prosecution referred on Wednesday Taymour al-Sobky, the administrator of a Facebook page called "The Diary of a Screwed Up Husband", to Misdemeanor Court for circulating false news that could harm public peace and security.
Sobky earlier appeared on TV and claimed that a third of women cheat on their husbands, adding that women in Upper Egypt are on top of the list. He said that this happens most often when their husbands travel abroad.
The first trial session will take place February 27.
The indictment did not include any charges against TV host Khairy Ramadan, presenter on the talk show 'Momken' aired on the privately-owned CBC channel, which carried the interview with Sobky. A judicial source said that Ramadan interrupted Sobky saying that "there are eight million Egyptians abroad, so we cannot confirm that their wives are cheaters."
The Chamber of Audiovisual Media Industry (CAMI) suspended "Momken" for 15 days following complaints about the interview with Sobky, which took place two months ago.
Mohamed al-Amin, the head of CAMI and owner of CBC, said the chamber had blocked the show and started investigations into Ramadan because he had not defended Upper Egyptian women against Sobky's accusations.
Edited translation from Al-Masry Al-Youm