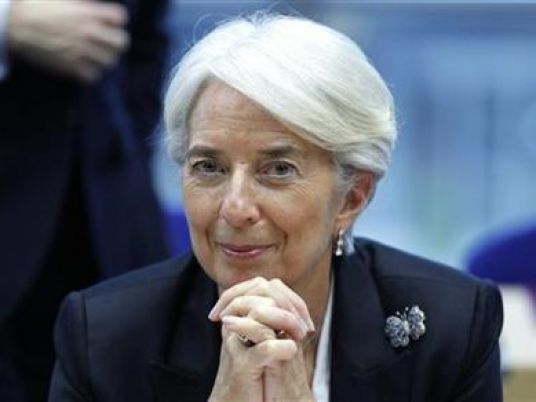 The Egyptian government plans to negotiate a US$6 billion loan with the International Monetary Fund (IMF) to close the financing budget gap for the 2015/2016 fiscal year during the IMF's delegation visit to Cairo in June, according to Bloomberg.
At the beginning of this month Masood Ahmed, the director of the IMF's Middle East and Central Asia Department, said the organization had had "good discussions" with Egyptian officials in Washington last month and that it would send a technical assistance team to Cairo in early June, according to Reuters.
"The current government of President Abdel Fattah al-Sisi had not requested an IMF loan, but the Fund reiterated that it stood ready to provide assistance if asked," Ahmed added .
Meanwhile, the Finance Ministry has completed the final review of the $1.5 billion issuance of Euro-bonds in international markets and has obtained the approval of both the Investment Ministry and the Central Bank of Egypt, according to daily business newspaper Al Borsa.
Additionally, Egypt will hold a series of fixed income investor meetings starting this week for its planned bond offering, unidentified sources told the newspaper.
"The prospectus will include an offering program of up to $10 billion to facilitate future bond sales to fund the financing needs over the coming years," the sources added
Egypt's budget deficit in nine months since the start of the fiscal year in July of 2014 until the end of March reached LE218.3 billion ($28.61 billion), from LE145 billion during the same period in the previous year, according to the Finance Ministry.