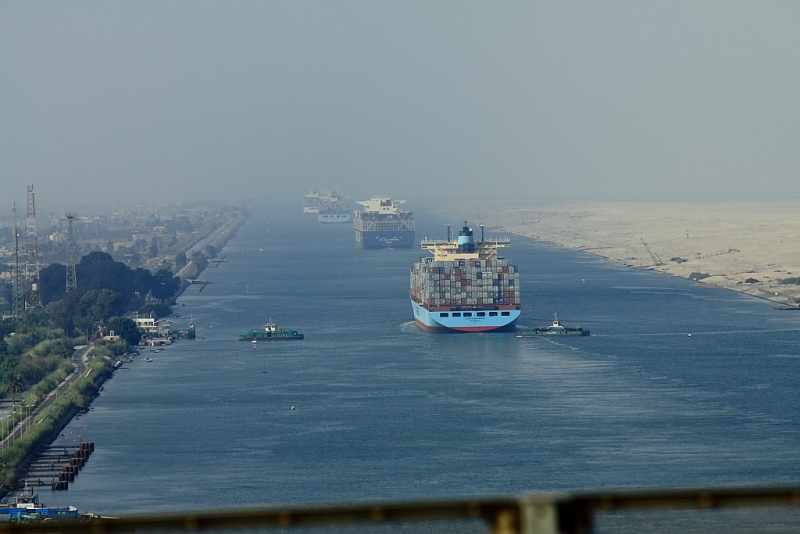 A boat from the Edwardo Marine Services Company sank in the early hours of Wednesday at the northern entrance to the Suez Canal with five people on board, including the captain, two sailors, and two company employees.
The crew was on its way to deliver a supply order to ships standing in the draft area.
The body of one of the victims, Mohamed Farouk, 37, was recovered by a Maldives Tugboat and Golden Ocean launch boat from a private company dispatched to the scene. They were only able to retrieve one body , as bad weather conditions and eight meter tall waves prevented the Suez Canal Authority's tugboats from searching for the rest.
The Transit Department of the Suez Canal Authority in Port Said received a signal from a merchant ship anchored in the draft area of the canal, stating that the ship's crew had seen a boat sinking nearby with five individuals struggling to keep afloat.
The Suez Canal Authority's Transit Department moved to seize the ship that reported the accident, pending the conclusion of the investigations.