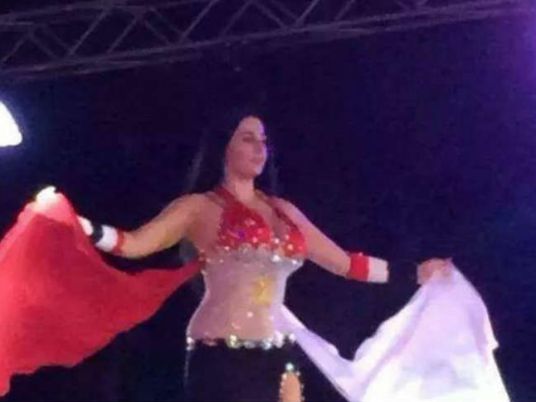 Billboards on highways leading to Tanta, as well as on the city's streets, welcome Egypt-based Armenian belly-dancer Safinaz, who will give a concert in the city on 19 March.
Al-Masry Al-Youm was informed that Safinaz has requested a personal security detail during her performance.
A source from the hall at which the concert will take place said 100 bodyguards will be there to secure the dancer who fears harassment. He added that the concert was orginally scheduled to take place on 21 March, Mothers Day, but was rescheduled to accommodate the dancer's other engagements.
Security permits were issued, according to the source, who added that three separate companies will secure the concert.
Safinaz had been recently accused of defaming Egypt by wearing a dancing costume fashioned after the Egyptian flag.
Manpower Minister Nahed al-Ashry condemned Safinaz and called on Egyptian authorities to deport her.
In 2014, former interim President Adly Mansour issued a presidential decree criminalizing any insult to the Egyptian flag or national anthem. The law states that the defendant could be jailed for up to one year and fined LE30,000.
Safinaz has been famous in Egypt since her arrival two years ago.
Edited translation from Al-Masry Al-Youm