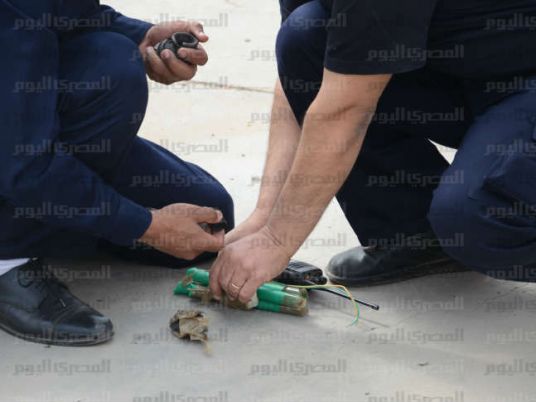 On Tuesday, a bomb squad in Monufiya governorate defused a bomb near an electricity tower in Dabarky village, Menouf.
Police received a tip that residents found a suspected package near the electricity tower.
Authorities said the bomb included two iron pipes, screws and gunpowder. A timer was also connected to the package.
The incident remains under investigation.
Edited translation from Al-Masry Alyoum