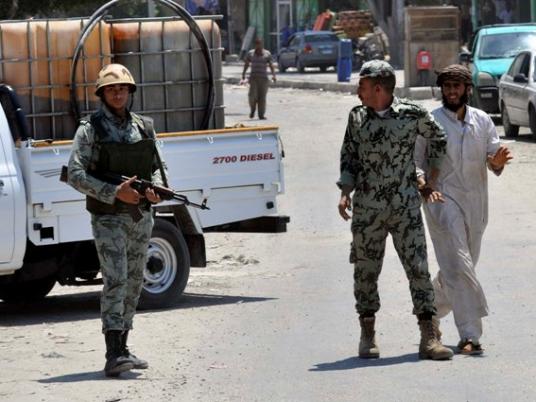 Egyptian border guards registered 61 criminal cases during the month of November, according to Armed Forces spokesperson Ahmed Mohamed Ali.
Ali said on his official Facebook page Monday that border guards seized nearly 5 million tablets of narcotic drugs, as well as a further 65 kilograms of other narcotic substances.
In his statement, Ali also said that border guards found nearly 2,800 weapons during the month, as well as 41 vehicles and five ships used for smuggling and a number of goods with unpaid customs duties.
Ali added that 166 people, both Egyptian and non-Egyptian, were arrested for suspected infiltration or illegal immigration.
Edited translation from Al-Masry Al-Youm