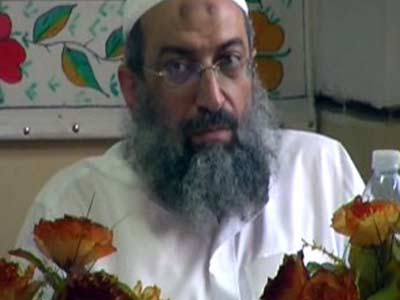 Yasser Borhamy, deputy head of the Salafi Daawa, said the Muslim Brotherhood would have formed a threat to the Islamic project if they had remained in power amid popular rejection to them.
Borhamy said during a seminar held by the Salafi Daawa in the mosque Ebad al-Rahman in Shebin al-Koam, Menufiya Governorate, on Saturday: "I called for the overthrow of President Morsy and his group."
Borhamy denied he was an agent or worked against the interests of the country.
Borhamy stressed that he and the Nour Party seek the interests of the homeland, adding that Arab countries are threatened of collapse if Egypt falls down.
"Neither Morsy, nor [Defense Minister Abdel Fattah] al-Sisi are legitimate walis. Because the legitimate wali has to apply religion," he said.
"We advised the Brotherhood to change Hisham Qandil's weak Cabinet, but they did not respond to anyone which led to the aggravation of the crisis," Borhamy said.
He stressed that the presidency did not inform them of Morsy's approval to dismiss the Cabinet before 3 July.
Borhamy said that approving the constitutional amendments would be the beginning of real stability, stressing the need to mobilize people for the referendum in light of the current situation and instability.
"We were able to keep Sharia in the constitution," he said, pointing out that Al-Azhar had a great role in maintaining the Islamic Sharia in the draft constitution.
Edited translation from Al-Masry Al-Youm