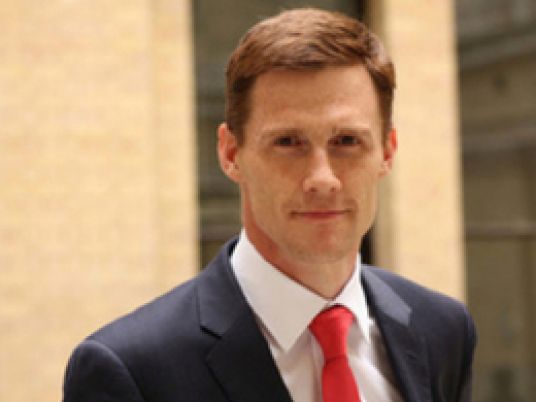 Civil Aviation Minister, Sherif Fatehy, and the British Ambassador to Cairo, John Casson, attended a contract signing ceremony on Tuesday between Restrata Security Company and Falcon Group in a move towards improving the security of Egyptian airports, amid discussions of Britian's possible lift of a ban on flights to Egypt's tourist resorts.
"We welcome the resumption of British flights to Egypt," said Fatehy on Tuesday. "But the British government has yet to lift the travel ban to Egypt, despite the fact that some British airlines announced dates for the resumption of their flights to [Egyptian resorts] such as Sharm el-Sheikh," he said.
"What's important is the British government's decision to lift the travel ban, not the airlines' announcement of resuming its flights," he affirmed.
Casson, meanwhile, said the British government was still assessing the security situation at Egyptian airports to avoid the occurrence of crashes similar to that of the Russian passenger plane brought down last year, which prompted airlines from Russia, Britain, Germany and other countries to suspend flights to Egyptian tourist spots.
He added that although flights are suspended, thousands of British tourists manage to visit Egypt.
Regarding Tuesday's agreement, which will see the British company Restrata contracted as a security consultant to Falcon Group, Casson praised the move as a step toward achieving security for British and Egyptian passengers. He added that he was proud that the UK is Egypt's first and most active partner in the field of airport security.
According to the contract, Restrata will provide a training program with Falcon Group that will last six months and will train 7,000 security personnel hired by the Civil Aviation Ministry to secure airports.
The two companies also signed a MoU to build a training institute for security personnel.
"Our mission is to support our customers in building strong capabilities and expanding their operations through the good management of security risks and [the application of] safety rules. Therefore, we are proud to work with the national Falcon which would adopt this ambitious and pivotal program for the development of the aviation security sector in Egypt," Restrata CEO said after signing the agreement.
Falcon will operate in Egyptian airports, Sharm el-Sheikh specifically, starting next August, CEO of Falcon group Sherif Khaled said.
Falcon work will be limited to securing passengers and baggage only, said Fatehy, noting that passports procedures and goods will be the police responsibility.
Edited translation from Al-Masry Al-Youm