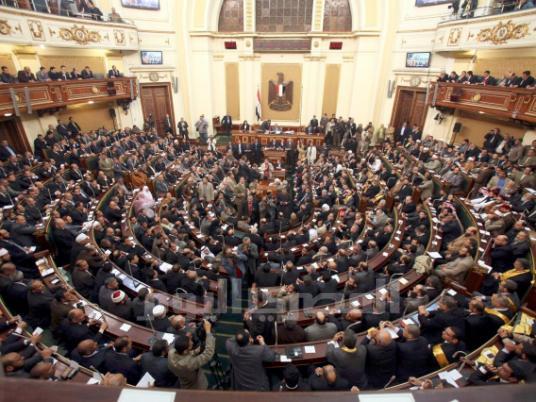 A Muslim Brotherhood Guidance Bureau member has said the Court of Cassation's decision to not rule on the Supreme Constitutional Court verdict that dissolved the People's Assembly was expected.
In statements published on the Freedom and Justice Party's website, Mahmoud Ghozlan said, "protests and popular pressure will be ongoing until the supplement to the Constitutional Declaration issued by the military council in June, before the new president was announced, to diminish presidential powers is canceled and all powers are handed over to the president in order to get out of the chaotic legal situation the country has been through."
The court said Saturday that it does not have the jurisdiction to consider Parliament's request to determine how to apply the SCC ruling.
Last week, the People's Assembly requested the Court of Cassation advise on how to apply the SCC ruling, issued on 14 June, that decided the Parliamentary Elections Law was invalid, and that therefore the People's Assembly must be dissolved.
The speaker of the dissolved People's Assembly, Saad al-Katatny, said that the Court of Cassation is concerned with reviewing the validity of MPs' parliamentary membership, according to Article 40 of the Constitutional Declaration, which has been in effect since March 2011.
President Mohamed Morsy reinstated the dissolved Parliament by decree last Sunday. The SCC then reiterated its previous ruling, and Morsy announced he would respect the law.
Edited translation from Al-Masry Al-Youm