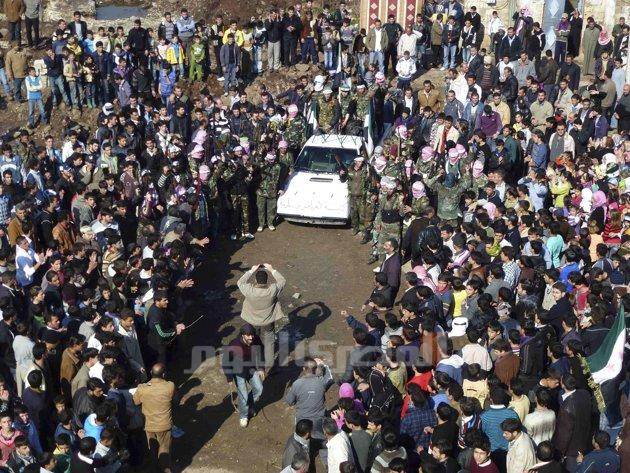 Egypt's Muslim Brotherhood has formed a committee to support the Syrian uprising, led by Mohamed Abdel Rahman, a member of the Guidance Bureau.
Its mission is to document the revolution in the media, find supporters for the Free Syrian Army (FSA), and assist refugees and displaced Syrians.
"We will provide full and consistent support for the Syrian revolution," said Saad al-Khalifa, a member of the Brotherhood's Shura Council.
Syrian activist Farhan Matar said all the support that has been promised for the Syrian revolution is "mere talk."
The Muslim Brotherhood did not send members to Syria to join the FSA and fight against President Bashar al-Assad's regime, group spokesperson Mahmoud Ghozlan told the pan-Arab newspaper Asharq Al-Awsat on 14 September.
Bassam al-Dada, the Free Syrian Army's political adviser, estimated the same month that around 20 Egyptians total had joined the Syrian opposition forces.
Edited translation from Al-Masry Al-Youm