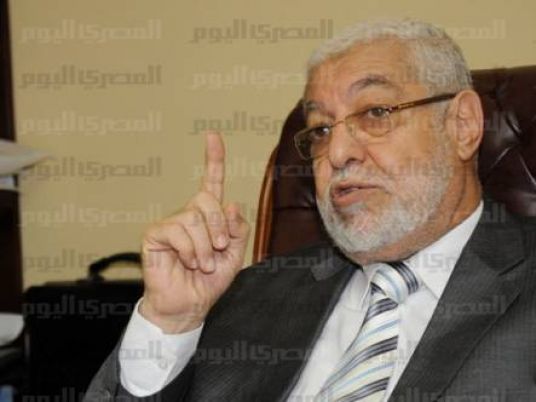 Internal conflicts between the Muslim Brotherhood's old guards and the group's younger ranks seem to be ongoing since the ouster of its regime in 2013, with severe disagreements reported between the organization's secretary general and younger cadres.
Ahmed Rami, a spokesperson for the Freedom and Justice Party, the group's dissolved political arm, said there is a clash between the Brotherhood's general secretary Mahmoud Hussein and younger leaders, most notably Egypt's former planning minister Amr Darrag. The younger leaders have escalated their calls to give them the lead and break away with the old leadership.
Hussein had given statements to Qatar's al-Jazeera channel on Saturday in which he defied the calls and stressed that the old Guidance Bureau, the group's top governing board, would remain unchanged.
Anas Abdallah, a young Brotherhood member, said Hussein's stance comes as a disappointment to the younger members who were hoping for a critical review of the leadership's mistakes over the past few years. Abdallah told Al-Masry Al-Youm that Hussein's response to the calls was merely a sign that he is still clinging to his post.
Huthaifa Zawbaa, the son of senior Brotherhood member Hamza Zawbaa, said the Muslim Brotherhood is currently facing two possible fates: "either the breakdown of founder Hassan al-Banna's organization, or a strong comeback that no one can beat."
"Hussein's introduction as the group's secretary on the al-Jazeera channel is a victory for the group of Mahmoud Ezzat (the Brotherhood's acting Supreme Guide)," said Kamal Habib, an expert in Islamist factions. "It is in the favor of the old guards and emboldens their dominance and tendency to keep youth away," Habib told Al-Masry Al-Youm, adding that the old guards will maintain their success, thanks to their connections with the group's international network.
Edited translation from Al-Masry Al-Youm