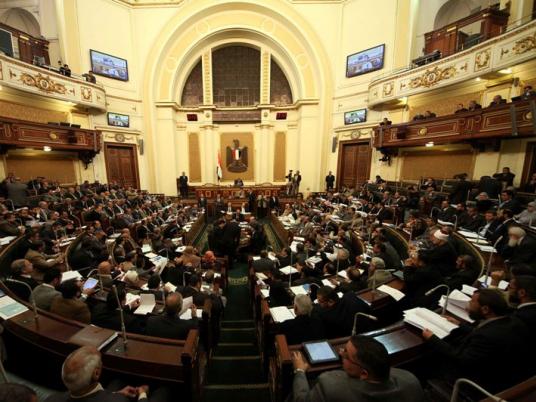 Shura Council and Muslim Brotherhood member Gamal Heshmat filed a request with Shura Council Speaker Ahmed Fahmy to discuss what he described as continuing cases of abduction and torture over the past six months.
Heshmat said in his request, that several cases of torture have been recorded, including the torture of Anas Mohamed, 23, last July and Mostafa Kamal Abdel Meguid, 19, in September.
The request added that civilians are still tried before the Supreme State Security Courts, as happened in the Taba, Zaitoun terrorist cell, Abu Qorqas sectarian violence and Arish cases, as well as military courts, such as with the Qursaya Island case.
Heshmat also said that 86 human rights violations committed by the Interior Ministry, ranging from illegal detention and torture to killings during clashes, were registered after the end of the emergency law, and demanded that the council discuss what he said was an unacceptable escalation of violence by security forces.
The Brotherhood leader called for security sector reform and tighter controls to put an end to such violations, as well as impartial investigations into all allegations of torture and an end to the State Security Court and military trials.
Edited translation from Al-Masry Al-Youm