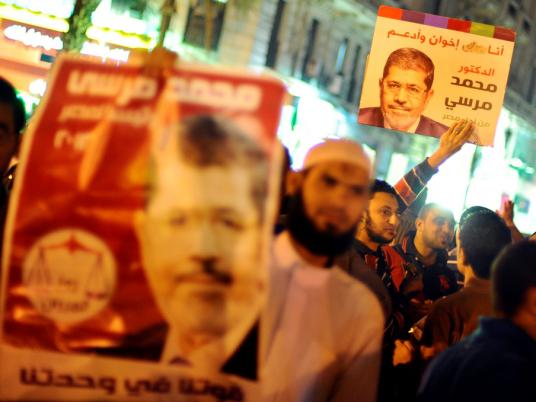 Anonymous sources within the Muslim Brotherhood said Wednesday that the group may back the Nour Party's initiative to sack the current Cabinet and form a committee to amend controversial articles in the Constitution at a national dialogue scheduled next week.
They also said the group is considering proposing Mohamed Mahsoub, Wasat Party chief, or Hisham Ramez, the new Central Bank of Egypt governor, replace Prime Minister Hesham Qandil.
The sources claimed a Cabinet shuffle would ensure no one accuses its members of rigging the parliamentary elections.
Osama Suleiman of the Freedom and Justice Party said President Mohamed Morsy expressed his willingness to hear out any ideas from dialogue participants and that the party has no objection to constitutional amendments.
Tarek al-Sahry of the Nour Party welcomed the president's flexibility. "The government does not have the skills to continue or the ability to meet the aspirations of the Egyptian street," he said, adding that his party seeks to involve all political factions in ending Egypt's political deadlock.
Edited translation from Al-Masry Al-Youm