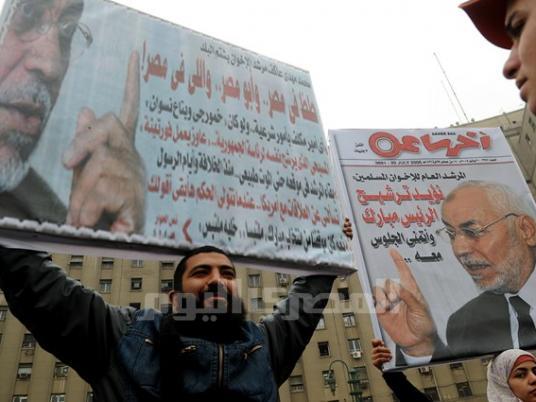 The Muslim Brotherhood will boycott plans for civil disobedience on 11 February, the group said on Tuesday. It urged all citizens to do the same.
The April 6 Youth Movement and the supporters of Mohamed ElBaradei have called for civil disobedience to demand a swift handover of power to civilians, and speed up trials of those involved in killing demonstrators.
Many student movements and labor unions said they would participate, especially after the Port Said football match incident, where 74 people were killed.
The ruling Supreme Council of the Armed Forces (SCAF) rejected the call. The administrator of SCAF's Facebook page on Sunday said the strike would pull Egypt's economy into the abyss, and chaos would lead to the fall of the state.
In a statement, Brotherhood Secretary General Mahmoud Hussein described planned strike Tuesday as "very dangerous" and "against the interest and future of the country."
"The strike will only worsen the deteriorated situation in Egypt economically, socially and in the services sector, and this will lead the state to collapse," Hussein said.
Hussein called on those who recommended the strike to embrace reason and wisdom. "They should refrain from such destructive ideas," he said.
"People have the right to protest peacefully," he added. "But patriotism and sabotage don't go together."
Hussein urged the people to resort to the parliament they have elected. "They should only give us ample time to meet the many demands," he said.