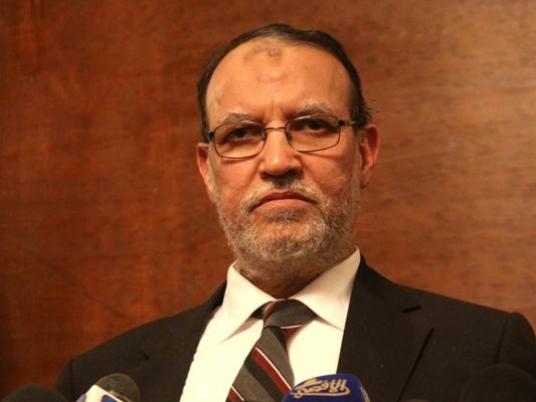 Essam al-Erian, prominent Muslim Brotherhood member who had been on the run, has been arrested early Wednesday in the Fifth Settlement neighborhood of Cairo, after 100 failed attempt to catch him, according to security sources.
Erian did not resist the security services during the process of arrest, and turned himself in once the forces raided the apartment.
The Security forces have made a "painful strike against to the Muslim Brotherhood" just a few days before the trial of deposed President Mohamed Morsy on 4 November, said Interior Minister assistant Ahmed Helmy.
Erian was arrested on charges of inciting violence, in accordance with the prosecution order to imprison him.
Erian was directly taken to Tora prison, where other Brotherhood leading members are jailed. He would be interrogated on the charges of inciting violence and the killing of demonstrators, according to Interior Minister assistant Sayyed Shafiq.
Edited translation from Al-Masry Al-Youm