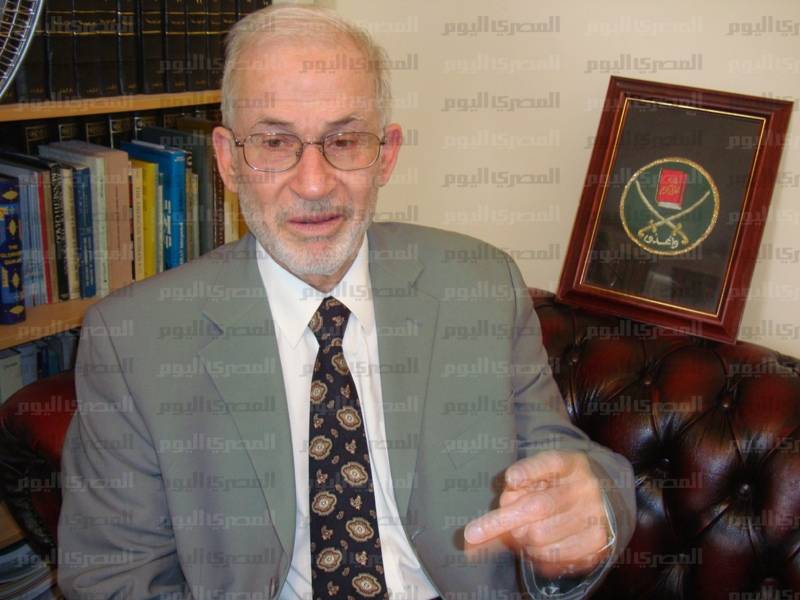 Ibrahim Mounir, secretary of the Muslim Brotherhood international group, said no official steps or decisions have been taken by the US administration against the group, considering the US resolution to declare the group 'terrorist' only remarks made in media.
Speaking to Al-Masry Al-Youm, Mounir said a decision such as this one would be taken by the State and Defense departments. He indicated Arab demands on the US to take such a decision.
According to Mounir, the group is committed to peaceful ways and will not resort to violence, regardlessof the decision taken against it. Also, it will not engage in reconciliation negotiations with the current regime.
In related news, Mohamed Sudan, a leader with the group based in London, revealed communication between the group and US politicians, asking to clarify the truth about the group since it was established.
In remarks published on the MB official website, Mohamed Sudan said that US officials are saying the US administration will not issue such a decision and considering this as just 'media remarks'.
He added that the disbanded Freedom and Justice Party's foreign relations committee is considering all options in case Washington taggs the group as terrorist. However, it would declare these steps after such decision is taken. He noted that violence is not included in its options.
Edited translation from Al-Masry Al-Youm