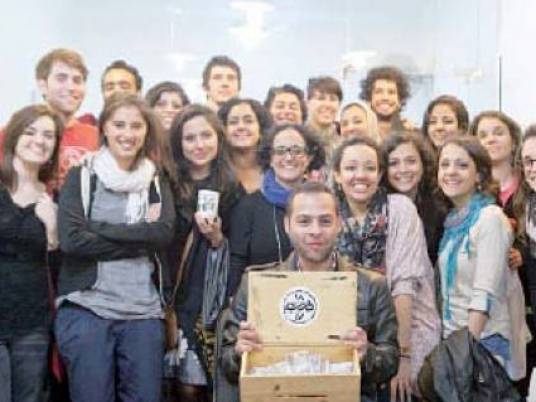 Mansoura University Brotherhood students on Wednesday set fire to an armored security vehicle with Molotov cocktails to protest prison sentences against 155 Brotherhood members that ranged between one year to life imprisonment.
Security forces had entered campus to disperse the student demonstrations in front of the faculties of pharmacy and engineering with tear gas canisters and arrest them.
The students chanted slogans against the army and the police, while the administration prevented the staff from leaving so that they did not clash with the students.
Four students were arrested in the clashes and others are still being pursued.
Meanwhile hundreds of Al-Azhar University Brotherhood students staged demonstrations outside the Faculty of Commerce after exams, chanting slogans against the police.
Police forces stationed on campus dispersed the demonstrators, arresting 20 students in the process.
Brotherhood students also toured the Zagazig University campus and held a vigil outside the administration building, chanting slogans against the police and against presidential candidate Abdel Fattah al-Sisi and d
emanding the immediate release of their detained colleagues.
They then came out and joined another demonstration by the girls of the Al-Azhar University in Zagazig who were protesting the dismissal of 36 students and the referral of 13 others to criminal court.
The Health Ministry announced earlier on Wednesday that one student was killed at Cairo University in clashes with police on Tuesday.
Edited translation from Al-Masry Al-Youm