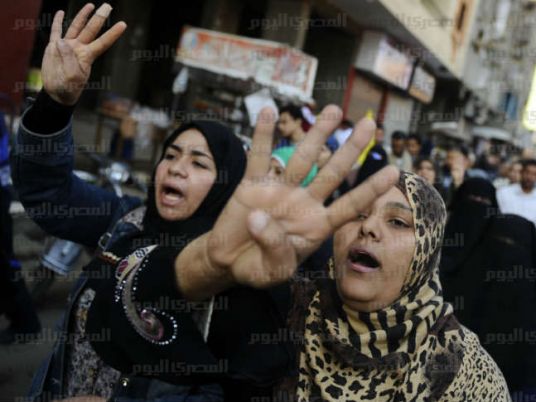 Brotherhood supporters marched on Al-Haram street on Wednesday evening, disrupting traffic and chaning slogans against the armed forces and the police in an expression of their rejection of the presidential elections.
The Muslim Brotherhood had previously vowed to hinder presidential elections via peaceful means, such as protests, as they see the process as illegitimate due to the removal by the army of Egypt's first democratically-elected president, Mohamed Morsy.
Meanwhile, poll stations were heavily guarded by army personnel to ensure safety and thwart any terrorist attacks.
The presidential elections forward without any major security incident.
The candidate hailing from the army who ousted Morsy, Field Marshal Abdel Fattah al-Sisi, has swept the polls and claimed an easy victory, with over 93% of the vote.