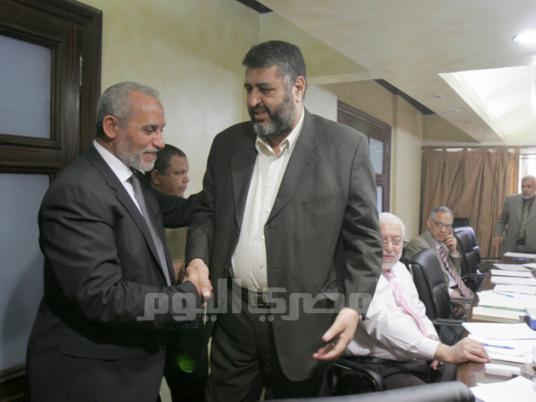 Khairat al-Shater, a leading Muslim Brotherhood figure, has denounced rumors that the group would call for closing all the shops in Egypt and return to violence if Ahmed Shafiq wins the presidential election runoff.
"Violence is not the approach of the Brotherhood," he said. "We may be in disagreement with the authorities, but not with the people."
He also denied having manipulated the ballots at the state print shop, as was claimed in a videoclip by Shafiq's campaign. "They are trying to tarnish our image," he said, warning of more media battles and asserting that Mohamed Morsy has already won the presidency.