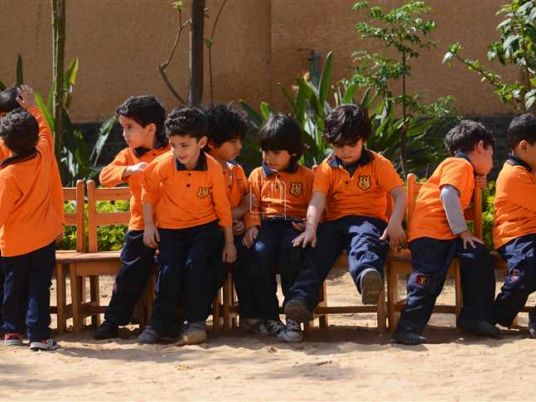 Dozens of parents staged a protest at the British School of Egypt (BSE) in Sheikh Zayed, 6 October City, on Thursday, due to a 75 percent increase in student tuition.
The school threatened parents who hold Locked Fee Contracts, attempting to force them to repeal those contracts.
The school administration has warned the parents that BSE will have to sacrifice the quality of education provided to their children, by separating them into Low Budget Classes and transferring students to the national education system instead of the British system, which violates the contracts held with the school.
Parents called on the Ministry of Education to force BSE to abide by the legal contracts and stop all forms of threats aimed at both students and parents.
Edited translation from Al-Masry Al-Youm