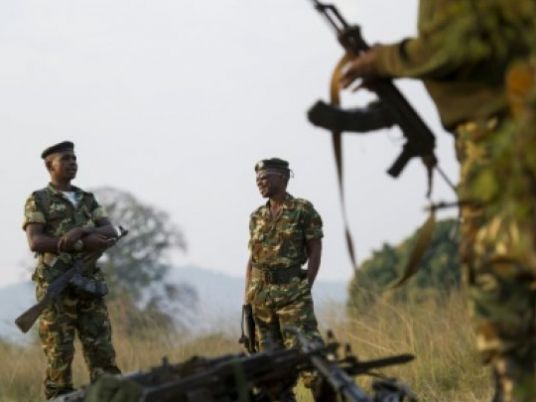 Burundi's parliament sat for the first time on Monday after President Pierre Nkurunziza won a disputed election last week, with a leading opposition figure taking his seat despite having boycotted the vote.
The United States called the July 21 presidential vote "deeply flawed", while regional observers said the poll "fell short" of being free and fair. The opposition, which also boycotted parliamentary elections held on June 29, has accused the government of violence and intimidation against its members.
Nkurunziza's decision to seek a third five-year term plunged Burundi into its worst crisis since an ethnically charged civil war ended in 2005. The opposition says Nkurunziza's bid violated the constitution and could spark another conflict.
Agathon Rwasa, the leader of the opposition Amizero y'Abarundi coalition, said 20 members of his FNL party would take their seats to represent people who voted for them.
Opposition politicians were split over whether to take up their seats in the parliament. They boycotted the polls but candidates' names were kept on the ballot papers and some of the lawmakers won seats in opposition strongholds.
"Can we leave all those people who voted for us to their fate though elections results are not that realistic?" Rwasa asked, once again rejecting the results of the election.
But Charles Nditije, from the opposition UPRONA party that acts as the junior partner in the Amizero y'Abarundi coalition, said his party's 10 elected lawmakers would not take up their seats in the 121-member chamber.
"How can we take seats while we pulled out from the elections? Its impossible to take seats," Nditije told Reuters.
The United Nations mission in Burundi on Monday said while the polls were broadly peaceful on election day, the "overall environment was not conducive for an inclusive, free and credible electoral process".
The government says the elections were fair and accuses the opposition of stoking tensions. Burundi says it wants good ties with donors but will not let them dictate policies.
Burundi's electoral commission, CENI, said the opposition would be awarded any seats they won.
Last week Rwasa, leader of the opposition Amizero y'Abarundi coalition, said a unity government should be formed immediately to stop Burundi slipping into conflict. He also called for a new election within a year.
A presidential adviser said a unity government would not be opposed, but rejected as "impossible" the idea of cutting short any new mandate.